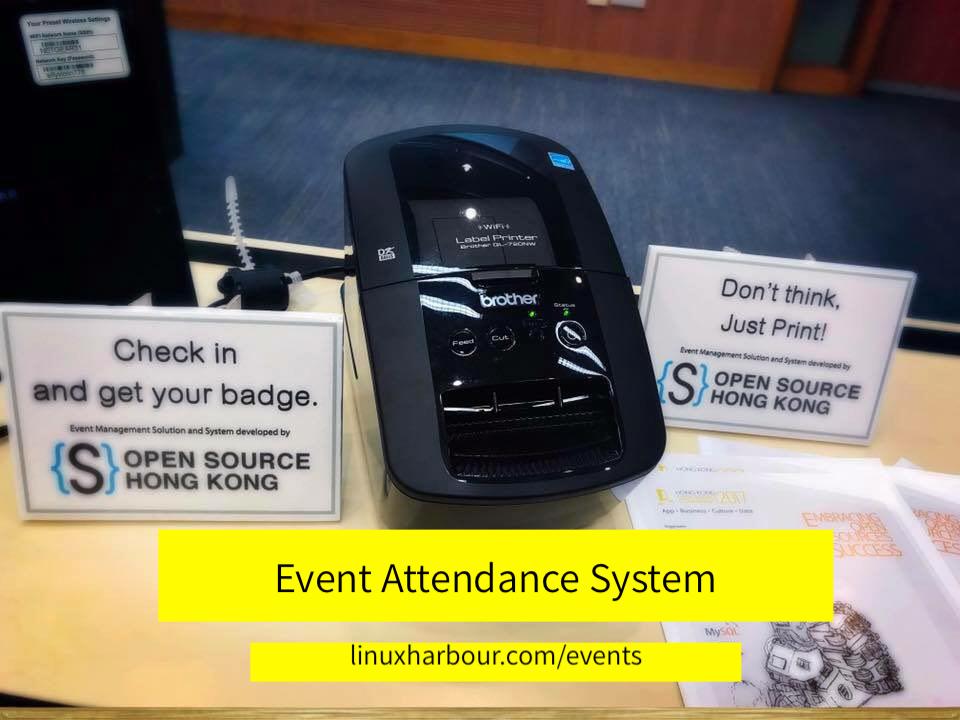 Our event attendance system is built as free & open source software. Event organiser & agency just rent or purchase a label printer supported by our system and a Linux computer (eg. Raspberry Pi or Laptop), to enjoy our cost-effective solution. Our system can be integrated with eventbrite, google form, and other registration systems.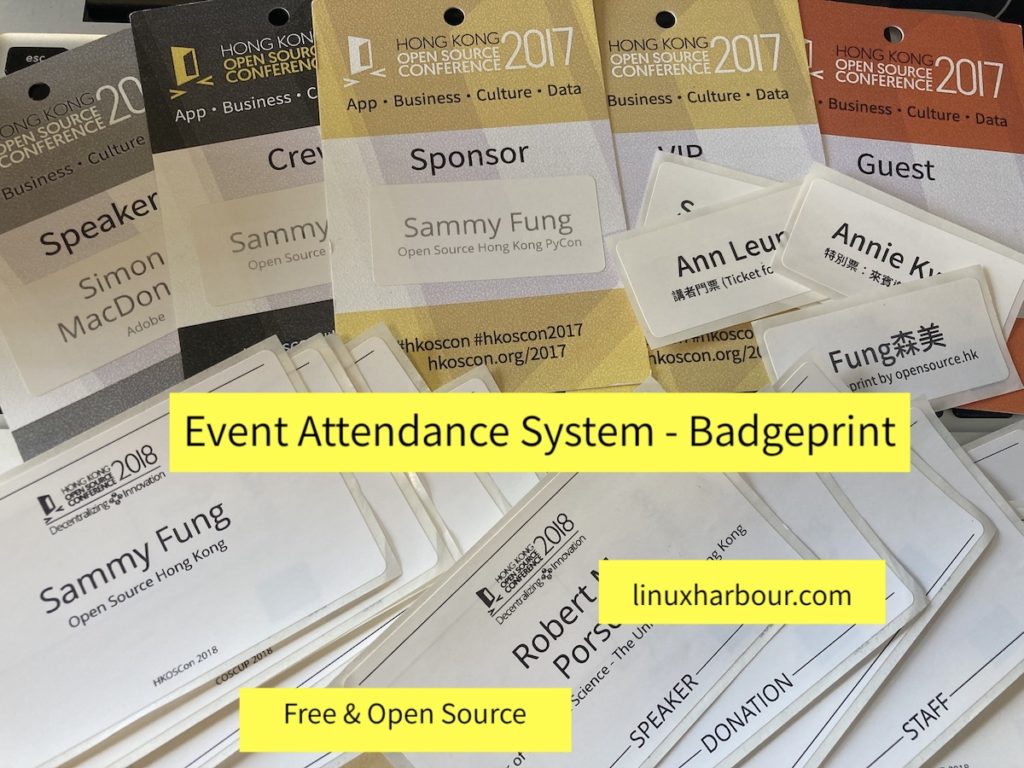 Our system can import event registration data from eventbrite, google form and CSV files, or input data manually at the event site. Attendance can be taken and checked through our web interface and some mobile QR code scanner/event app. And then our event attendance system will print a label for every participant as a sticker or a label sticking on the badge card.
Our system served in technology conferences for some years in Hong Kong and Taiwan.
Source Code and Download
The source code of our event attendance system can be found and download from GitHub.
Event & Technology Consultancy
We are experienced to organise technology conferences and events, and we provide the event and technology consultancy service, please contact us for further discussion.
Related posts